Current Projects
I am the CEO, Chairman of the board and Founder of Ophiomics, a precision oncology start up company with the ambition of bringing new solutions based on genomics and bioinformatics to medicine, with a focus on liver cancer. We are located in Lisbon, Portugal, at the "Pólo Tecnológico".

I am the President of the Management Board of the Portuguese Biological Information Infrastructure. This project, entitled BioData.pt, aims to develop a data infrastructure that supports the development of academic research and new business models around available and secure biological data. It is funded under the Portuguese RoadMap of scientific infrastructures and it is now in implementation phase.

I am and have been a member several  of Scientific and Technological Councils/Advisory boards. My areas of intervention include start up strategy, biotechnology of natural resources, science/technology for local/regional development, entrepreneurship, technology readiness, among others
Past Projects
I was the Scientific director of Healthcare City since its beginning, a start-up incubator/accelerator focused on the health sector, promoted by Nova Medical School, Janssen, Lusíadas Saúde and Medis – the right place to grow to a global market! My official role was twofold – I developed and actively participate in our 11 Health Market Program acceleration program, and I made sure that from a tech/scientific perspective projects were sound, and were progressing according to realistic paths, establishing any connections that were needed with our scientific system. In addition, I mentored some of our start ups, mostly in the diagnostics area.

I was the Principal investigator of the Computational Genomics Laboratory at the Instituto Gulbenkian de Ciência in Oeiras, Portugal for the best part of 11 years, until the end of 2017.  We studied evolutionary cell biology (EvoCell) of  intracellular compartmentalisation. Evocell is a scientific area at the intersection of classical evolutionary theory and molecular cell biology, and where the advent of omics technologies allow our bioinformatics approaches to be very relevant. We studied these problems in long evolutionary times, at the million to billion of year scale, as well as  short time frames (few years) using Cancer as a model system.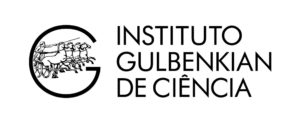 My research in the evolution of intracellular parasites led me to the discovery of a novel type of antibiotic. This was accomplished by repositioning a compound that has been used to treat an unrelated condition in humans for many decades, without any side effect.  I have partnered with business developers and a patent attorney to develop this discovery for licensing. We collaboratied with the BioDefense industry in a NATO country to research the use of this drug in Biodefense.
I was involved in the establishment of the European ESFRI ELIXIR, a proposal to create an European-wide Bioinformatics  research infrastructure. Having participated in the establishment of this infrastructure and finding a niche for Portuguese participation, and having participated in securing ELIXIR's first main round of funding via a Horizon 2020 Infradev grant, I stepped down to make space for a team with the time and stamina to build the Portuguese node of this network.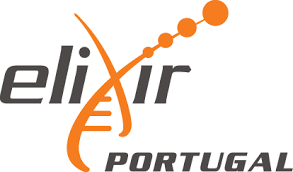 From 2012 to early 2016 I was an Associate Editor of the Journal Genome Biology and Evolution, published by the Society of the Molecular Biology and Evolution. Established in 2010, under the stewardship of Bill Martin it rapidly became a reference journal in its area.

From 2007 to 2014 I was the Head of the Bioinformatics Unit of the Instituto Gulbenkian de Ciência, a research support facility that supports the work of researchers at the Instituto Gulbenkian de Ciência, and other Institutions in the Oeira Campus, Including ITQB and IBET. The Bioinformatics unit provides support in the areas of biological data analysis, next generation sequencing, data warehousing, etc. In was in this capacity that I was involved in the creation of the Portuguese Bioinformatics Infrastructure BioData.Pt, and our participation in the European Bioinformatics Infrastructure ELIXIR.
In 2004 to December 2005 I integrated the Computational Genomics Group  group of Sarah Teichmann at the historical MRC Laboratory of Molecular Biology, in Cambridge, UK. My research focused on the evolution of macromolecular assemblies.

During the years of 2002 and 2003 I was a postdoctoral fellow in the Computational Genomics Group led by Christos Ouzounis at the EMBL outstation European Bioinformatics Institute in Cambridge, UK. There I researched the evolution of bimolecular networks, with a focus on protein-protein interaction networks.